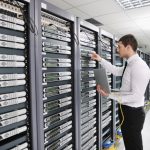 Do you really need to pay for Web Hosting services?
Web Hosting service will be one of the great support to your web business during your online career.
They say that those who don't have a plan, planning to fail.
When it comes to the website hosting service as a strategic partner, you must carefully consider to who you'll show the trust before you made a final decision.
Perhaps this will sound a little harsh, but there are a lot of users with very negative experiences with free websites.
But also a lot of people are satisfied with the free hosting.