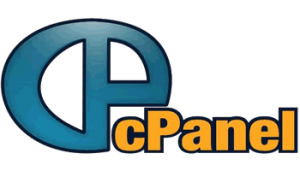 Are you searching for free cPanel hosting? Luckily, you landed on the right place! Our free cPanel hosting package is ideal for almost each kind of website. We offer you with far hosting space and lots of bandwidth. Our free web hosting has the latest cPanel version, the web hosting industries most reliable and intuitive control panel.
In our exceptional customized cPanel configuration you will get all the best and popular cPanel tools for stress free management of your website hosting. What is more, there are lots of exceptional tools added by us. Our cPanel functionality goes beyond the typical free hosting business standards, the same way our support levels and servers do.
Fast, Secure and Powerful Servers
We utilize the newest technology to host your sites. Our servers utilize CloudLinux with cageFS, so you get security to your files and guarantee of resources.
DDoS Protection Shield
Remarkable network capability to absorb the attacks of DDoS with multiple gigabit networks. It is powerful and strong DDoS security system for your websites.
Free Technical Assistance
Our free technical assistance professionals are always available if you need them and will provide you all the help you want. We will assist you get your site online and keep it working.
Knowledge Base and Tutorials
You'll be an expert in no time with our control panels knowledge base and tutorials. The tutorials let you learn basic with ease and innovative webmaster tricks.
Email Accounts
Your emails your_name@your_domain.com will be processed by our email cluster, not using your hosting storage or resources. Order as much accounts as needed and also share space between accounts.
Webmail
This allows you to check the email from a website browser as against to a desktop mail application like Thunderbird or Outlook Express. Meaning you can check your email from all web browsers.
Email Forwarders
This allows you to send a copy of all messages from one email to another. Like for instance, if you have two diverse email accounts, you could forward one email to another so you don't have to check both of your accounts. Configure it inside webmail.
Email Auto Responders
You can utilize auto responders to convey a message automatically to those who sends an email to a specific account. This could be valuable for times if you are on a holiday or unavailable, or when you have a general message that you want to send for a support email address. Configure it inside webmail.
Backups
JetBackup runs automatic daily backups, 30 days retention, self-restore GUI, single file restore and download files from backup. The backup storage runs on external servers, not using your hosting resources. Point-in-time incremental backups.
Disk Usage Viewer
The Control Panel lets you to know the consuming disk space. You can utilize the Filemanager to see all of the files in your website and know the amount of space every file takes up.
Free Hosting is number one source of free cPanel hosting. We guarantee you that our cPanel hosting is 100 percent for free!
Get yours free cPanel hosting now! Access here to Compare Web Hosting Plans.