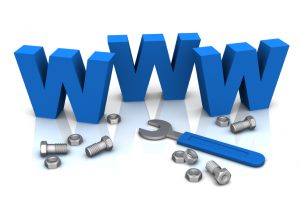 What makes a free domain hosting valuable?
Apart from being free, it is a remarkable means to host your new websites at absolutely free and with no handing over payment information at all.
Even better, through choosing Free Hosting for your free domain name hosting, you get more!
For beginners, you will host your domain without spend any money.
Experts can get the assurance of hosting with a service which has been around for many years.
Both beginners and professionals get a high quality yet free domain hosting with a lot of resources, cPanel with php 7, MySQL, Installatron as App one click install, incremental daily backups, SSD cached storage, free SSL for all your domains, free email also included.
Leaders of Free Domain Hosting
We are a leader in offering first class free domain hosting services without website ads and without any cost.
Hundreds of happy Free Hosting users are our living proof.
All you need to do is to register and you are ready to go. Credit cards are not required!
99.9 Percent Uptime guarantee
Perhaps we are the only free domain hosting service provider which has testimony for 99.9 percent uptime guarantee, with many of the servers reaching a superb 99.95 percent uptime.
Can your existing domain hosting provider show you proof for that 99 percent uptime they promise?
PHP 7, MySQL, No Advertisements and more!
No like other free domain hosts we do support MySQL and PHP where you can select the PHP version and extensions. PHP 5 and 7 are available. Lots of PHP features are supported!
Absolutely no advertisements and banners are forced at your websites!
Fast storage and Unmetered Bandwidth
Each account gets unmetered bandwidth and access our ultra fast ZFS storage with RAM/SSD cache.
Want to know more about what our free domain hosting can offer? Look for additional features here: Compare Web Hosting Plans
What We Promise!
We assure no adverts at your websites, no hidden charges as well as no restrictive terms. Super fast, maximum reliability as well as user support are simple a couple of the features you will get with our 100 percent free domain hosting service;
We provide free domain hosting which is really superior opposed to some well-known and popular paid services around. Why should you buy if you can do better for FREE!
Our domain hosting will always be 100 percent free and no ads and banners forced at your websites;
We own every server that we have and place them in the top quality data center, so nobody without our awareness could power cut any server with your data;
We use redundant connection to make sure we can give the best SLA for our users;
Free Hosting is indeed the best source of free domain hosting on the web.
What makes our free domain hosting service apart from the rest is that we offer free plan, with professional resources, to use up to five domain names.
There is no other web host company that offers this kind of service.
Try us now!
Look here to Compare Web Hosting Plans.