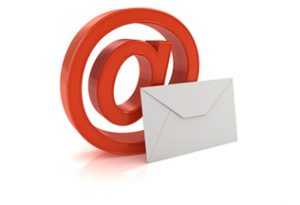 5 reasons why email hosting is important for your business
Is your business email address still mydomain@gmail.com or perhaps michael342@gmail.com? This is wrong! Why would you promote any email hosting service instead of your own business? Why would you hide your domain?
The business email is something that should be a default, and you also need to have one.
Here are five reasons why you must have a business email:
Professionalism
When you compare watchsales123@gmail.com and contact@watchsales.com, which of these two email addresses better represents your business? Which looks more professional?
Of course the second, because everything you give to your potential customers must represent you and your business to the smallest details.
Reliability
In the anonymous internet world is very difficult to know who you can trust. Fraud and scammers are everywhere, both on the internet and in the real world.
Just ask yourself, which of these two e-mail addresses you consider more reliable – watchsales123@gmail.com or contact@watchsales.com? Which of these two email addresses will be marked as spam?
Of course the second is more trustful and has much less possibility to be marked as spam (and this is something you don't want to happen to you!).
Usability
It's much easier to remember the email address that has a domain behind the @ symbol. Why?
Because all good and simple free email addresses have already taken, so it's hard to find an email address with some generic and memorable name without the need to add some numbers to it.
Marketing
When you have a domain in your email address, you're also promoting your brand and raise the awareness about it. And why would you promote any other email hosting provider when you can own the brand.
Convenience
Assuming your company has several departments, wouldn't it be more practical to have a business email address for each department?
For example, you are searching for new employees. Since you have offered the excellent conditions, a lot of candidates applied and your inbox is filled with applications. It might be difficult for you to respond to all emails that are not related to the contest.
You can create multiple email addresses on the same domain. Instead of all emails arriving at same address, you can divide them as follows:
marketing@watchsales.com
contact@watchsales.com
sales@watchsales.com
In this way, you're lifting the productivity of your company.
There are a large number of email hosting providers that may allow you to set your email address, and probably your hosting service can provide it for a certain fee.
We provide Free Email Hosting with our Free Website Hosting plan.
Click here to Compare Web Hosting Plans.