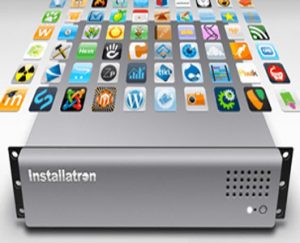 Website ready for launch
So, your website is almost finished and now you're ready to launch? Except before you can you have to find a good web host, and your budge and worries about stability are holding you back. You're worried about the quality of hosting providers and which one's the best for your needs. Would you believe it if you heard that there's a hosting service that is completely free to use and high quality? FreeHosting.host is just that! FreeHosting.host offers stable, safe hosting for your website – and it's absolutely free.
Free but High Quality Web Hosting
You may think that free hosting equals low quality service, but you couldn't be more wrong when it comes to FreeHosting.host. They will put your website on a high performance LiteSpeed service (Apache drop-in replacement). The server you'll be using has the capacity to serve thousands of visitors at a time. That means little to no down time, even if your website gets popular amongst users! Even with thousands of visitors, the server uses very little memory as it serves your users with static content that loads with great speed, leading to flawless PHP performance. All this means a better experience for your users as they'll suffer little or no lag and pages will load nice and quick!
Hosting Multiple Websites
Even if you manage multiple sites, FreeHosting.host is a great solution for you and your clients! If you're in a position where you design or maintain websites for clients, you can get a FreeHosting package to assist in your business.
No Advertisement
You may be thinking, what about ads? Will there be a bunch of them to irritate my visitors? No! FreeHosting.host will not put any ads on your site whatsoever.
Who is FreeHosting
FreeHosting.host is a new hosting provider from Simple Host Informatica. Simple Host Informatica is based in Belo Horizonte-MG, Brazil and that is where they operate one of the leading website creation tools, www.site.com.br. You'll have access to their innovative services, completely free, no matter where you're located in the world!
Where are the Hosting Servers
Hosting services are operated using a regional data center in Dallas, Texas. The professional, stable, and effective hosting packages offered by FreeHosting are all free to everyone. If you ever need to expand your hosting service, FreeHosting.host also has some very affordable upgrades available, meaning they can scale with your website if the need ever arrises. FreeHosting.host makes it very clear through their service and support that customers are at the heart of their mission.
Great Hosting Features
Some of the features of FreeHosting.host include:
• Free, fast, stable hosting
• Free email accounts
• Fast access to discs
• Free SSL for all of your domains
• A simple user interface
• High security servers
• Self-help support and a forum
• 24/7 monitoring of every system
• Top notch support
• Guaranteed satisfaction for all customers
Hosting Support
The staff at FreeHosting.host are knowledgeable, friendly, and always there to answer your questions. To learn more about FreeHosting.host and the services they provide, visit FreeHosting.host and sing up for their free hosting service! With their satisfaction guarantee and absolutely nothing to lose, we're sure that you'll be satisfied with your decision to try it out.
Discover our Free Website Hosting plans.
Click here to Compare Website Hosting Plans.