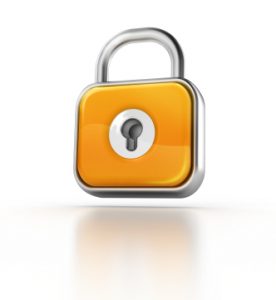 Free Hosting with Free SSL Certificate
Are you searching for a free SSL certificate? Who would not want to acquire something which some people give out about $1,500 for, at no cost? Thanks to Free Hosting, here you can get a free website hosting with free SSL and spend your resources on something else. There are lots of benefits of using Free Hosting as your web hosting provider.
SSL certificates that are self generated can't guarantee visitors that a site is operated by a verified and legitimate business. In case you are concerned about loss of clients' confidence and fraud, you need SSL certificate trusted by most used browsers.
Why SSL Certificate?
The most common use of certificates is for HTTPS-based web sites. A web browser validates that a TLS (Transport Layer Security) web server is authentic, so that the user can feel secure that his/her interaction with the web site has no eavesdroppers and that the web site is who it claims to be.
Any computer in between you and the server can see your credit card numbers, usernames and passwords, and other sensitive information if it is not encrypted with an SSL certificate. When an SSL certificate is used, the information becomes unreadable to everyone except for the server you are sending the information to. This protects it from hackers and identity thieves.
Second usage is that Google loves it, they will rank your website better if you use a SSL certificate, know more here: HTTPS as a ranking signal
What Our Free SSL Certificate Could Do For Your Company?
Our SSL certificate is a totally functional digital certificate, authorized and trusted by lots of browsers. Free Hosting free SSL certificates prevent browser from showing security warning information for your website and provide the padlock at website visitors browsers.
Why Choose Our Free SSL Certificate?
Our SSL certificate offer full force SSL encryption for the safe areas of your site. Due to the fact that they are attached to similar roots as paid SSL certificates, also they are trusted by most of our devices and web browsers. Your clients will no longer view any wrong messages. We suggest website owners use our free SSL certificate and verify eventual errors at browser's console.
Easy to Install Free SSL Certificates from Free Hosting
Your free web hosting has FREE SSL FOR ALL YOUR DOMAINS. In a few clicks, you install free SSL from your cPanel account, via Let's Encrypt.
Our free SSL certificate service renews automatically and will secure your website for a lifetime.
Get your free website hosting with Free SSL right now! Know more here: Compare Web Hosting Plans.