Are you under pressure and need to create website before bursting the deadline? These time management and productivity tips will relieve you. Check it!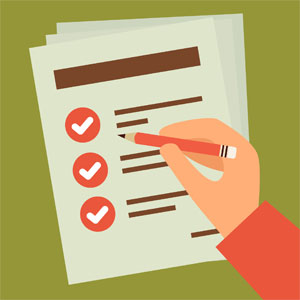 Who ever came under pressure by boss, client or himself to deliver a job quickly?
By missing deadlines, you stain your name and lose your reputation. Escape from it.
Use these time management techniques to increase productivity at work. You will create website with ease and impress others with your competence.
How to increase productivity in creating website
You can combine high quality with short time.
The secret is in time management. Test and see how these tips will transform your life.
Use a task manager
The first step is to use a time management tool. We listed 3 applications, but you can search for others or even use a calendar or a copybook.
Synchronizes notes, lists and multimedia on mobile, tablet and PC. You can access your files at any time or place, as long as it is connected to the internet.
It is like Evernote, thus the main functions are the same. The advantage of this task manager is full access to features for free.
This app is focused on task lists, thus offers fewer features than the previous ones. Still, you can synchronize and access your activities on mobile, tablet and computer.
List all pending tasks
At the start of website creation process, you already know (or should know) all you need to do. And it does not involve technical knowledge, it is just organization. For example, a single page may need:
Design.
Texts.
Images.
SEO.
Publish.
In the task manager, put in front of each item the average time for completion. This is an efficient way for you to program activities within their workload. You won't exceed any limit.
Leave empty time on the list to spend with unforeseen events. If you fill 100% of your day with tasks, how will you deal with the unexpected ones?
The advantage of creating task list is that you will be more relaxed. You no longer depend only on your memory. With your head free and without anxiety, your brain focuses on producing, not reminding.
Take breaks
After each completed task, taking a break is essential to increase productivity. It may seem contradictory, but resting helps making a good time management.
When you check social networks, read news or send messages during the break, will have less desire to stop work for such activities. The stop between tasks relieves anxiety.
More productivity tips at work
The fastest way to create website is to use website builder. One of the options is EasyPress, which allows you to create free WordPress website even without technical knowledge.